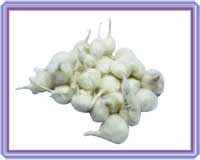 Product Name:
Cotton Wicks-Round-DECOT001
Product Description: Cotton represents detachment. A cotton wick connects the five vital airs (pranvayu) with the inner light (atmajyot). Cotton vaat/baati is the most integral part of the daily or festive Pooja. The cotton is one of the most pure forms of natural fibers known to mankind and represents the warmth of the devotees love. It is a symbol of modesty and affection toward the Deity and a gesture of thankfulness for the God.
Quantity: Approx 100
Use: For lightening an oil lamp
Donation Amount :
Rs 60/- or $ 1 USD
Tulsi & Shaligram Vivaha Vidhi
New Link
Click Here More New
Devotees Please Click Arrows Below for Quick Selection of"Shree Shaligrams"
Shaligram
Rudraksha
Dwarka Shila
Giri Govardhan Shila
Shankh
Aura
Parad
Meteorites
Murties & Idols
Yantras
Puja Items
CD's, DVD's & Books
Main Categories
View All Categories
Shaligram Water kit
Gandaki Water
Shaligram Water
Our Clients Temple
Click Here Payment Option
Click here for more Testimonials