Painted Shaligram
Shaligram Shala has leaped one step forward in donating decorated/painted Shaligram Shilas to devotee clients at a very reasonable donation which no other Shaligram supplier has thought of doing. It is said that several saints and great Vaishnavas have always worshipped decorated/painted Shilas and got immense benefit out of worship of decorated/painted Shilas. We have received numerous mails from different devotees across the world for donating them Shilas which are nicely decorated/painted and straight away can be worshipped in their Altars. Shaligram Shala is using natural very high quality colours for decorating the Shilas. These colours are immensely strong and while bathing the Shilas with Gangajal or doing Abhisheka of the Shaligrama Shilas with milk, curd, honey, ghee or panchgavya, the colour on the Shilas wont come out. By decorating a Shila, a devotee knows the exact physical features of the Shilagram Shila and well understands which is the top portion of the Shila or where is actual the mouth of the Shila. The Shaligram Shilas also looks extremely beautiful and devotion inside the heart increases to manifold times more. Shaligram Shala will try to decorate all different....
Read More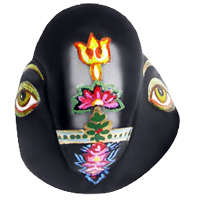 Painted Ganesha Shaligram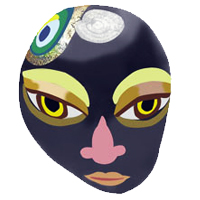 Painted Gopal Krishna Shaligram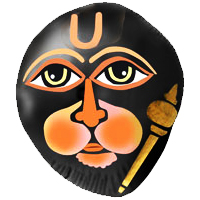 Painted Hanuman Shaligram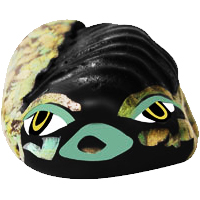 Painted Matsya Shaligram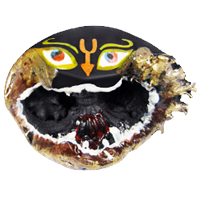 Painted Narsimha Shaligram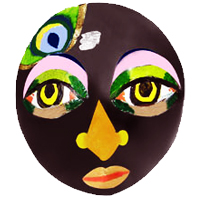 Painted Pankhdhari Krishna Shaligram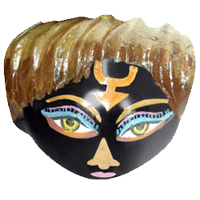 Painted Sacred Shaligram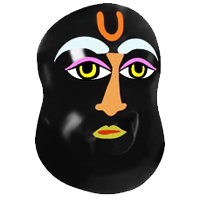 Painted Santan Gopal Shaligram
Painted Shivlinga Shaligram
Tulsi & Shaligram Vivaha Vidhi
New Link
Click Here More New
Devotees Please Click Arrows Below for Quick Selection of"Shree Shaligrams"
Shaligram
Rudraksha
Dwarka Shila
Giri Govardhan Shila
Shankh
Aura
Parad
Meteorites
Murties & Idols
Yantras
Puja Items
CD's, DVD's & Books
Main Categories
View All Categories
Shaligram Water kit
Gandaki Water
Shaligram Water
Our Clients Temple
Click Here Payment Option
Click here for more Testimonials