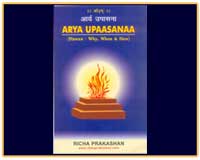 Product Name:
Hawan - Why, When and How-BKA010
Product Description:
Havan has been described in details in our scriptures asit has manifold significance. The primary function is to change the atmosphere. the ritualistic offering of pure Gheee into the flames of Havan-kund together with many virtues of herbs and roots of varied fragrance, not only change and purify the atmosphere but also destroy germs and harmful elements around us.
Donation Amount :
Rs 87/- or $ 1 USD
Tulsi & Shaligram Vivaha Vidhi
New Link
Click Here More New
Devotees Please Click Arrows Below for Quick Selection of"Shree Shaligrams"
Shaligram
Rudraksha
Dwarka Shila
Giri Govardhan Shila
Shankh
Aura
Parad
Meteorites
Murties & Idols
Yantras
Puja Items
CD's, DVD's & Books
Main Categories
View All Categories
Shaligram Water kit
Gandaki Water
Shaligram Water
Our Clients Temple
Click Here Payment Option
Click here for more Testimonials