A Parad bead is also known as a Siddh Gutika and is believed to be complete with eight Samskaras. According to our primitive Vedas and scriptures, Parad is considered to be the most pious and propitious among all the metals and precious stones, not only because it has devout and Godly values but also because of its scientifically healing properties. Parad is of great utility as far as health is considered because not only it keeps a check on asthma and various cardiac diseases but also prevent any other kind of disease in finding a place in our body, it also boosts sexual stamina. Needless to say, it has its importance in Ayurveda too and has something major to contribute in fields ranging from Astrological to Scientific
BENEFITS OF MERCURY / PARAD BEAD (SIDDH GUTIKA) USES:
- GIVING RISE TO KUNDALNI SHAKTI
Pacing a solid mercury on top of the head is highly beneficial as it increases the Kundalni Shakti with time and also helps in the attainment of Siddhi.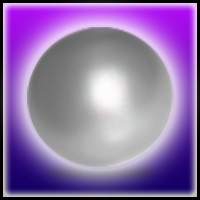 - ENHANCING THE PIOUSNESS OF THE WILL POWER

A control of the will power cures as well as prevents a lot of disease from entering our body. Making use of a solidified mercury enhances the will power considerably and leads it towards optimism. It strengthens and nourishes the physical body and also increases its longevity. Immersing a solid mercury ball four times ONLY in 200 ml of raw milk and consuming it before sleeping in the night can help in curing a lot of illness. This process of consuming the milk should be continued at LEAST for a period of 41 days and maximum for a period of three months without fail for obtaining maximum benefits. Depression and anxiety are most common issues faced by people these days, hampering their mental and physical well being. These grave problems can be overcome by simply immersing the Siddh Gutika in water for five minutes and then consuming it. Wearing it in the form of an ornament in the right hand keeps a check on the blood pressure, acts as a guard against untimely death and keeps off evil eyes.


- HELPS IN RESOLVING LEGAL MATTERS

Wearing the Siddh Gutika as a ring or as a bracelet of beads or simply carrying it with yourself while going to resolve any legal issues can make matters favourable and bring positive news.


- INCREASES MEMORY POWER

In today's competitive world, students feel academically pressurized to fair up well in their performance. Wearing Siddh Gutika can rejuvenate their mind, calm down their senses by eliminating any kind of unnecessary pressure and help improve concentration and memory power.


- ELIMINATION OF ANY CHRONIC PROBLEMS OR FISTULA
Tying the mercury bead near the throat in a way that it directly comes in contact with the skin can remove all kinds of negativity and evil fears from the mind and even cures sleep disorders. It also helps in the proper functioning of the brain or any other neurological problem. Keeping the Siddh Gutika under the pillow prevents bad dreams as well.


- GUARD AGAINST EVIL SPIRITS
Wearing the Siddh Gutika around the neck can acts as a guard against evil eye.


- CURE AGAINST HEART DISEASES
Wearing the mercury bead or Siddh Gutika in the upper part of the right hand cures and prevents many heart diseases.


- RELIEVING BODY PAIN
If a person is suffering from any kind of external body pain then the ball should be placed in that affected body part and covered with a plaster and kept that way throughout the dau or in the night while sleeping. The ball should touch that particular part which is paining and should be kept there until the entire pain is not cured. Another way of using the ball for the treatment is by keeping it immersed in ghee or oil 24 hours before massaging it in the troubled area and should be massaged when the ghee or oil is cooled. Keeping the mercury on the naval point for 15 – 20 minutes daily can cure headache, gastritis, constipation or any other digestive issue.


- CURING EYE PROBLEMS
One can only be mesmerized by the multiple benefits offered by the Siddh Gutika. Keeping the mercury ball over the eyelids 15 minutes before sleep daily with the help of a bandage can prevent one of our most important organ against multiple diseases. Also, keeping the mercury balls for twenty four hours in cold water and then sprinkling the water into the eye balls in the morning is quite beneficial.


- ENSURING SAFE TRAVEL
Either you are going on a trip, a long journey or to a pilgrimage, tying the ball to the waist ensuring that it is touching the skin is going to keep all kinds of travel sickness or fatigue at bay.


- FINDING OUT ANY KIND OF ADULTERATION
There is a lot of adulteration done with any kind of food item which can prove to be harmful for our health in the long run. Mixing of metals like gold, silver, iron or copper with fuits, plants, leaves, stones or water is done extensively. However, for this the solid mercury ball should be kept in the pressed juice, water or food items for one hour and it can be noticed that the ball changes its colour to the colour of the mineral that is mixed to that particular item. This ball after an hour should be dried up in the air.


- FINDING OUT THE BIRTH BODY MATTER
Out of matters like the air, water, sky, earth and fire there is a predominant matter in the body of each person which is as per their planetary birth time. Subsequently, there is a complementary role played by the other four matters as well. To find out about this matter, it is highly suggestive to place the mercury ball around the neck. With time, when the ball mixes up with the sweat of the body, the ball changes to colour like red, white, green, violet or blue as per the respective dominant matter. This colour symbolizes the leading particular matter or Tattva in the body. This result can be concluded only when the body is perspiring during summers.