Google has chosen Shaligram Shala ( shaligram.com) as the world's first 5 star

rated Rudraksha supplying Company

Shaligram.com is most preferred website for Pujas, Rudrakshas, Yantras, Shaligrams by Film Actors, Politicians, Industrialists, Bureaucrats and all devotees.

Reiki and Rudraksha | Rudraksha and reiki | Buy a Rudraksha and reiki
Reiki is most powerful because it is so simple and people who practice learn to just go to the flow of energy the basic healing position is learned. Receive feedback from healers how their abilities simply increase by wearing rudraksha. These may be one needs to do and to guide a person allow reiki/ shakti energy

Example: During work we keep large 5 mukhi in hands or wearing wrist malas

From the shaligram shala website you get sidh mala which is very effective when you wear it. 11 mukhi bead of Lord Shiva and 9 mukhi rudraksha of Goddess Durga is helpful for healers who absorb all the negativity. There is no limit but simplicity is very important. You get freedom, expansiveness and boundlessness when you wear this Rudraksha.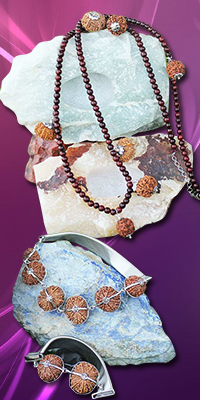 All Right Reserved | Copyright © Shaligram Shala